Mobile: 07777 697723
Office: 01992 464131

Email: Andrew1Hooper@btinternet.com

We are installers of Velux Sun Tunnels, velux sun tunnels can be installed in most roofs and bring light to parts of the home that is not posible with a standard window or even a Velux window. Sun Tunnels can efectively carry light for up to 6 metres meaning a Sun Tunnel can often be fitted on a south, east or west facing roof slope for more effective light improvement. We have displayed a few of the Sun Tunnels we have installed since Velux brought there sun tunnel range to the market

Velux Sun Tunnel Installers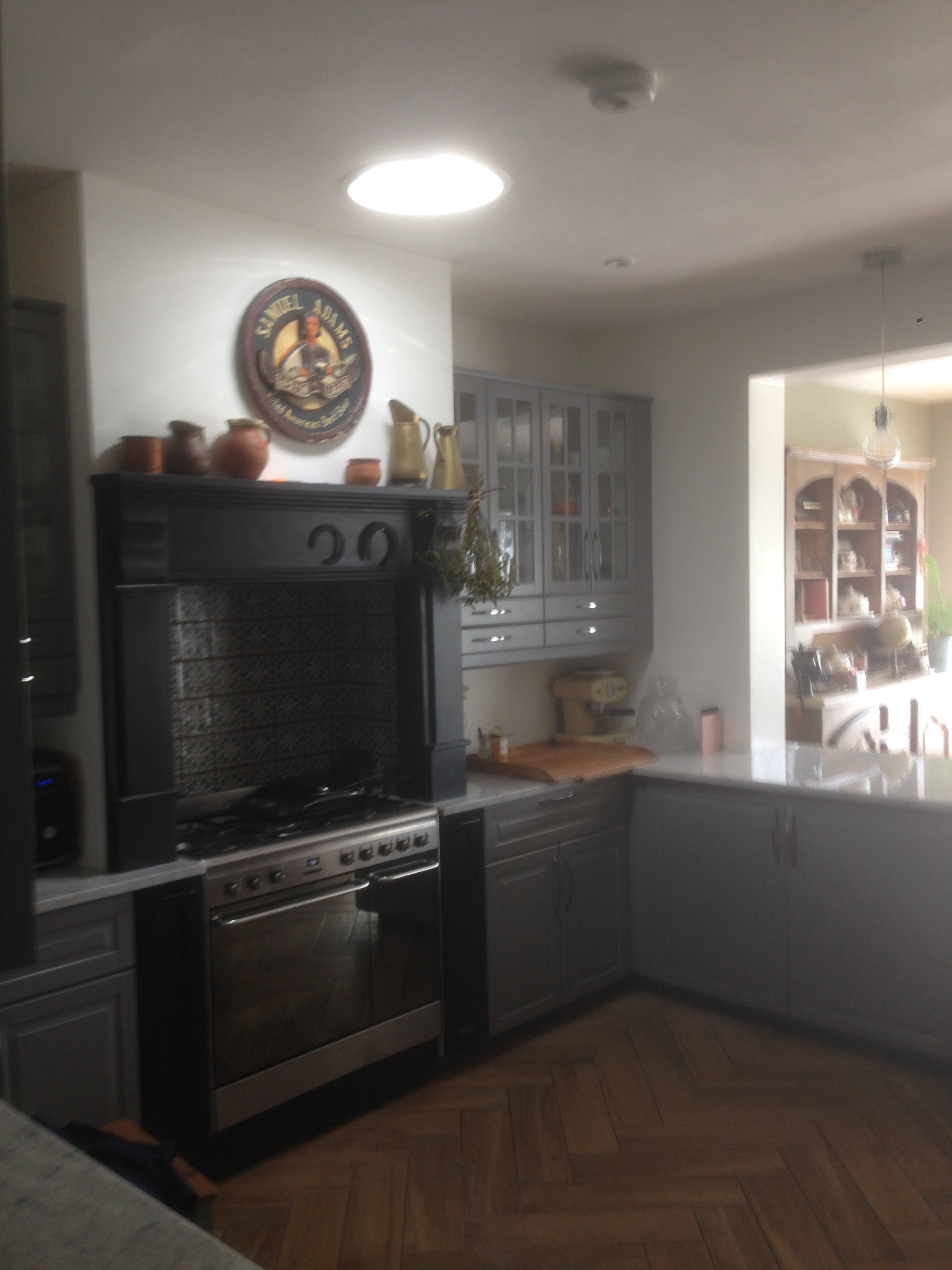 Velux Sun Tunnels
Velux Sun Tunnel Installers
Velux Sun Tunnels
Velux sun tunnel lighting is a very practical and cost effective way of bringing natural light to a dark room where a conventional Velux window is not possible. Extentions to a property often create lighting issues and a velux sun tunnel is often a great way to solve the light issue beaming natural light directly to the places where it is needed. Please call for a free survey, quote and our best advice on all Velux Products.
We install all types of Sun Tubes to add natural light to dark rooms with limited light access, a good cheap no fuss option for obtaining natural light. Sun tubes can often be installed in 1 day and offer a great cost effective option to brighten up a dark room. Velux are just 1 of many sun tube manufactures, sun tubes are attached straight to the flat roof or roof slope, sun tubes come with all types of flashing to match any tile, when the sun tube light collector has been fitted to the roof a sun tube reflective tube will carry the light to the ceiling of the room requiring more light, on the ceiling we fit a sun tube light defuser to give the light collected in the sun tube a softer effect, please see the picture above of a sun tube working in a shower room.
From another galaxy -
the Star Wars &
VELUX Galactic Night Collection
See the range
World's first curved glass rooflight
Find out more
Realise your VELUX potential
Explore now
Sun screening for
every need
Browse original VELUX
blinds & shutters
See the collection
Discover the possibilities
See the complete selection of VELUX
roof windows
Explore now
Bring light to your loft
Explore now
Visit the VELUX blinds shop
Buy VELUX blinds online from the official shop. Free delivery now
Go to shop
Where to buy roof windows
Buy directly online from us, use our map search to find your local merchant or buy online from other selected dealers
Where to buy
Find an installer
Find VELUX Certified Installers in your area. Choose from our quick map search or use our free quote tool.
Search now
Products
The VELUX product programme includes the widest range of roof windows, flat roof windows, sun tunnels, blinds and shutters to fit all needs and demands for better living through natural daylight.
View product range
Price calculator
Use our 6 step configurator to find the price of your VELUX roof window
Find Sizes & Prices
Product registration
Register your new VELUX product now
Register here
Extensions
Double the daylight in your extension
Explore now
Replacement
Find out why it pays to replace your VELUX roof window
Get inspired
Professionals
Find information to help your business
Read more
VELUX Modular Skylights
Our innovative daylighting solution for commercial buildings
Discover more
HomeownerProfessionalsThe VELUX Group